I often ask myself what is life about. I never could answer this question. I even asked this question in my school friends batch calls and it always turned out in a fun conversation.
Sometimes passion seems like a good answer, when I start working on something like Kizie and it makes me feel more alive, gives me a reason to wake up to. Passion and interest always ends up bursts, they lapse after some time and leave me to null. It's definitely not permanent.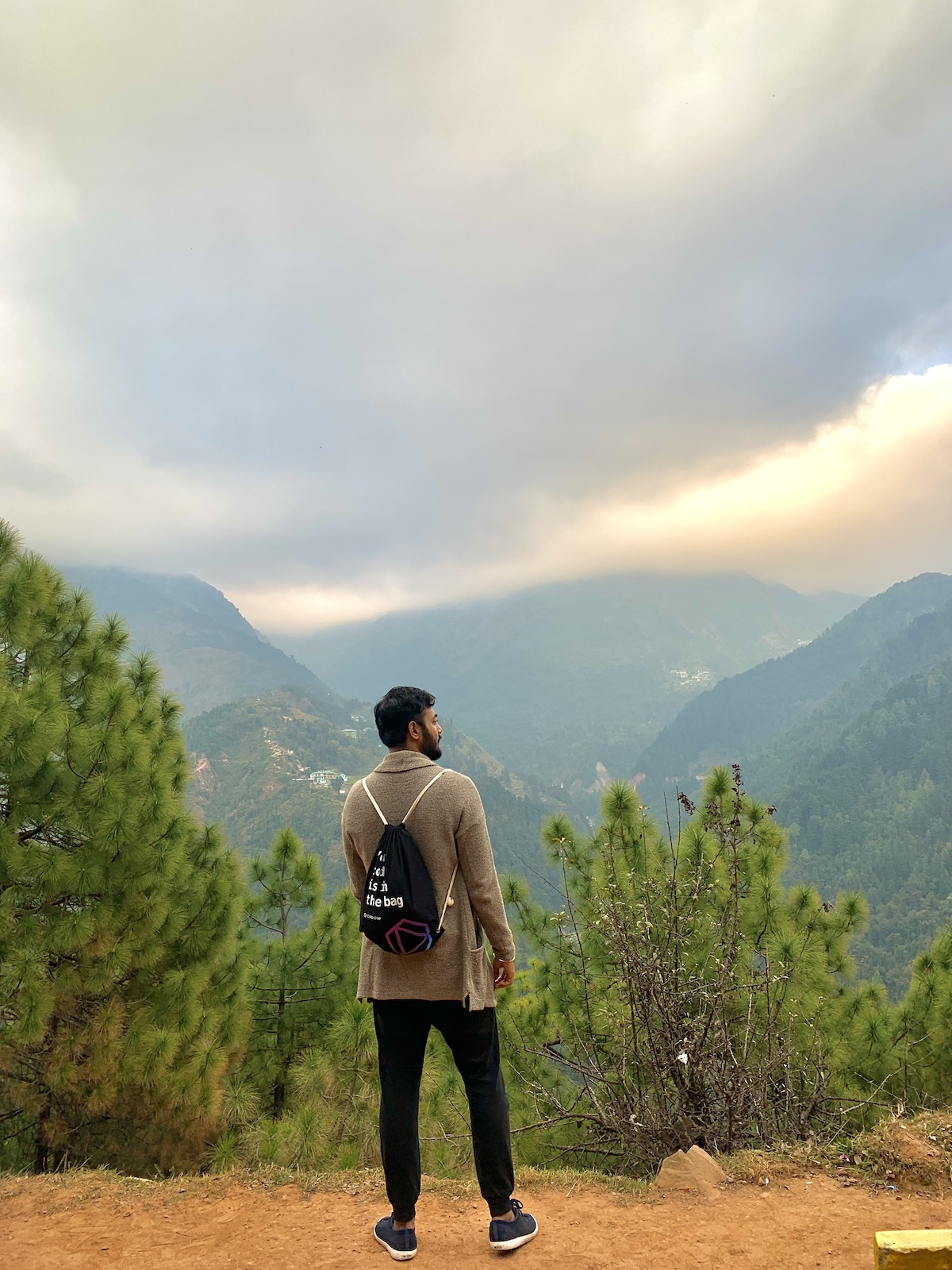 Then comes nature. Today I got the chance to view a beautiful valley landscape from the top of a place called Naddi in Himanchal Pradesh. The view was surreal and made me feel lively. When I went to Majorda and other beaches in my Goa trip, my problems seemed very small in front of the never-ending sea. It is almost like nature makes me forget all of the issues in my mind. Maybe for just 30 minutes but it does work. But then travelling all the time too is not possible. There comes the feeling of seeing your family and it takes me back to home.
People are the true meaning of life is what I believe. We're social beings and good connections, relationships and bonding can alone lead us to satisfactory if not happy life. I like to prioritize people in my life and it's a very good feeling to have family, friends whom you can talk to and share things with. But there's no single person in life who knows all the aspects of my life. We're different person with parents, siblings, friends, colleagues etc. Do you have people in your life who knows all the faces of you? If you have then I guess you're lucky. I certainly am not. The thing with people is all sorts of complications, expectations and integrity.
It for some reason reminds me of lines of a poetry I read somwehre.
Kabhi koi apna hota hai toh farz mohabbat,
Kabhi maang li kisi gair se toh karz mohabbat

Kabhi haal chaal poochne ke peeche sawaal mohabbat,
To kabhi jawaab mein haan sunne ka khwaab mohabbat

All of these thoughts are weird when they flow, and all it makes me think "I don't know where I'm heading, but I'm on my way".